Latest Election Polls
Keep track of the latest polls for candidates in the 2012 election compiled from sources across the nation.
Paid Advertisement
Senate
Virginia Senate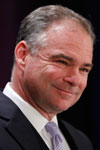 Tim Kaine (D)
Challenger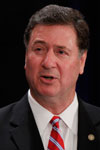 George Allen (R)
Challenger
George Allen, who barely lost his re-election bid in 2006, tries to recapture his seat again. It's no rematch — Sen. Jim Webb, the man beat him, is retiring. But it's still a clash of titans as former Gov. Tim Kaine, who was also chairman of the Democratic National Committee for President Obama, is running to hold the seat for his party.
Latest Election News
Paid Advertisement